Our Software Development Kit (SDK) enables researchers and innovators to plug-in, store, and run their own tools & pipelines directly on our neuroimaging software platform.

Easily develop, test and run tools in a scalable cloud environment. Run Docker containers with custom tools in fully portable environments

Quickly share and benchmark your tools & workflows with the neuroimaging community

Bridge the gap between your innovation and clinical practice. Gain citations, increase usage and even monetize your research with a simple revenue-sharing model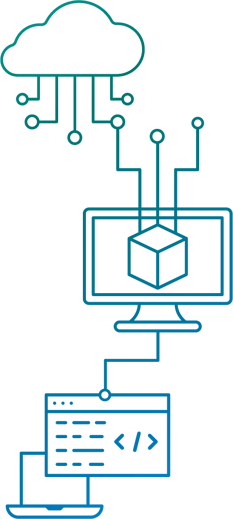 Researchers use Docker images with a pre-installed neuroimaging development environment
which

:
Eliminates tedious virtual machine setup and the need to build/maintain a local cluster

Combines public/open resources: NeuroDebian, Jupyter notebooks, and QMENTA API as desired

Integrates data warehousing and processing with QMENTA API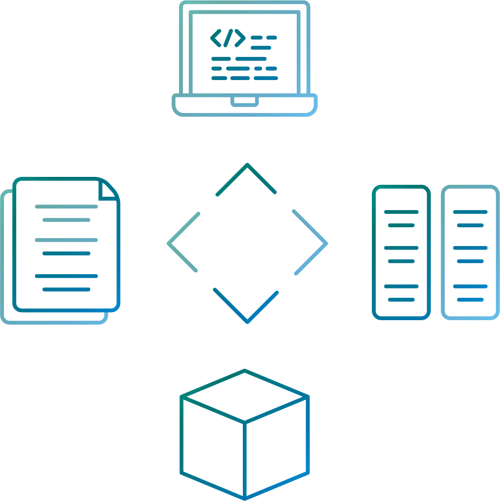 Who owns the IP?
Unless otherwise agreed, Intellectual Property ownership stays with the owner/developer of the tool at all times. QMENTA will be marketing, distributing and selling the tool with the partner.

What infrastructure do I need?
No infrastructure is necessary. As a developer, you will have access to the QMENTA cloud platform with capacity of data storage and processing on the cloud. You will be able to use the QMENTA platform to share your tool & data with your collaborators at specified access levels.

Where do I start?
The owner of the tool is given developer access to our platform which allows them to create and manage new tools. This includes the ability to define how the tool is presented, shared, and configured. You can find more detailed info in the SDK documentation.

Can I commercialize my tool?
Yes! Under a customized revenue-sharing agreement signed between parties, both QMENTA and the developer can commercialize the tool which becomes part of our promoted tool catalog.

How can I contribute my tool to the scientific community?
You can easily share your tool with a specified team of scientists, collaborators who will be able to cite your tools. Researchers will be able to ask for access to your tool regarding a specific project they are working on. You can also make your tool public where all users will be required to cite the tool used for analysis in their publications or other scientific work. Your ownership information & conditions of use can be referenced in the description of the tool.