IMAGING MANAGEMENT SYSTEM
Optimize Your Clinical Research With Our Advanced Imaging Management System
Our platform facilitates the management of imaging clinical studies of all kinds, whether small or large, conducted in a single center or across multiple centers, whether centralized or decentralized, anywhere in the world.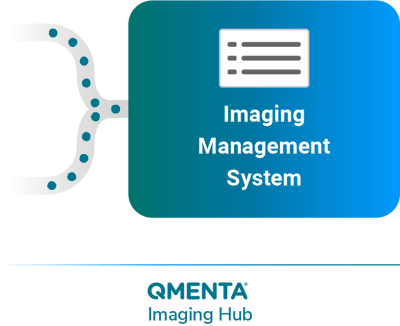 Minimize Time Spent on Building and Managing Your Imaging Clinical Studies
Welcome to our advanced Imaging Clinical Trial Management System, designed specifically for imaging clinical trials. Our system offers a host of capabilities aimed at streamlining clinical study management and achieve high-quality data. Supported by our team of imaging experts, we offer guidance on every facet of medical image collection, on-site training, protocol adherence set up, and site activation among others. Our commitment is unwavering towards providing a solution that simplifies, expedites, and enhances the management of your clinical trials.


Imaging EDC
Our Imaging EDC simplifies your com complementary data capture. It's user-friendly, and customizable. Or all in one platform, it is versatile and cat integrate with various EDC systems in the market.

Query Management System
Streamline your research with our platform's robust query management system. It fosters clear communication and quick issue resolution, ensuring reliable and consistent data for efficient research.

Quick Study Setup
From small projects to large multicenter initiatives, our adaptable solution simplifies the setup of your clinical study database. It supports cross-sectional, longitudinal, single, and multi-team studies across different data centers, streamlining your operations for maximum efficiency.

Sites and Teams Management
Our end-to-end platform allows management of study access and user rights tailored to different roles. With the ability to add unlimited collaborators, you can manage all your studies through one account, simplifying your research management.



Traceability and Accountability
Our CTMS guarantees thorough data integrity and accountability. It meticulously logs all data entries and changes, creating a detailed audit trail. Changes to user rights are also diligently recorded, keeping a clear history of platform access and permissions.

Electronic Signatures
Authorized users can enjoy access to detailed audit trails within our system, enhancing accountability and transparency. Electronic signatures and approval workflows are incorporated, ensuring effective tracking and authorization across all study processes.