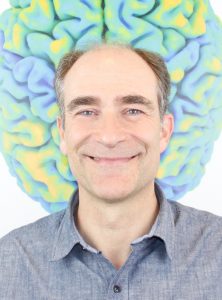 BOSTON, MA, February 6th 2019 – QMENTA – the data-driven, AI-powered company, that aims to revolutionize the way medical imaging is used in clinical trials and clinical care – welcomes Pablo Villoslada, MD, PhD as Chief Medical Officer beginning January 2019.
Pablo Villoslada
Pablo Villoslada combines more than 20 years of knowledge and experience in brain disease research with a career as an entrepreneur, being founder of Health Engineering (imaging software) and Bionure (drug development in CNS) and venture partner of Alta Life Sciences and Spire Bioventure. After earning his MD from the University of Santiago de Compostela, he completed his speciality in Neurology and obtained a PhD in Neuroimmunology. He later finished a postdoctoral fellowship at UCSF and last year he joined the neuroscience department at Stanford University as adjunct professor.
With over 175 scientific publications, several patents in biomarkers and new therapies as well as research funding grants, Pablo Villoslada is a well renowned researcher in the CNS disease space. His tenure as medical director of neuroinflammation at Genentech for 2 years brings sound experience in phase II and III clinical trials and biomarker development to the QMENTA team and enables the business to better serve our pharma customers. His work has been especially focused on the development of new therapies or biomarkers for Multiple Sclerosis and neurodegenerative diseases.
His prestigious background and vast expertise in imaging technologies for CNS diseases will help the QMENTA team reinforce its strategy to confidently bring imaging data analysis and management in the clinical trials and clinical diagnostic space to the next level.
Landon McKenna, President & CCO
"We are very happy to be adding someone with the amount of experience as Dr. Villoslada as our CMO. It is very helpful to the company as a whole, in helping to refine the product, as well as to help guide the strategy of the business. Pablo is very well known in the field of imaging and has many great ideas to help us improve a good product into and excellent one. As Clinician and Researcher who has also spent time working in the Pharma industry he has an overall view from the client's perspective. His knowledge and expertise come at a strategic time in the growth of the company and we are all very much looking forward to working with him."
Quote from Pablo Villoslada, MD, PhD
"Joining the QMENTA team means being able to contribute to the future of CNS disease research and treatment with a unique solution that could help shift the way trials, research and patient imaging studies are designed and looked at. Simplifying the imaging data collection and analysis goes along with time and cost savings as well as result-oriented drug development studies."
About QMENTA
QMENTA, headquartered in Boston with European offices in Barcelona, accelerates and improves the chances of successful drug development and clinical care for brain diseases.
Our team, composed of 25 international neuroimaging and IT experts, designed a cloud-based platform using unique AI and machine learning techniques and large amounts of MRI and CT brain images drawn from an extensive database. The QMENTA platform is the perfect environment to store, share and analyze multi-site medical imaging data over the course of clinical studies and trials. It allows experts to save valuable time and money in drug development and empowers their objective decision-making based on imaging data insights.
Follow us on social media:
Twitter @QMENTA_Inc
Linkedin QMENTA Inc
Medium QMENTA Tech Blog